Nearly one out of every three New Jersey small businesses closed in 2020, according to new report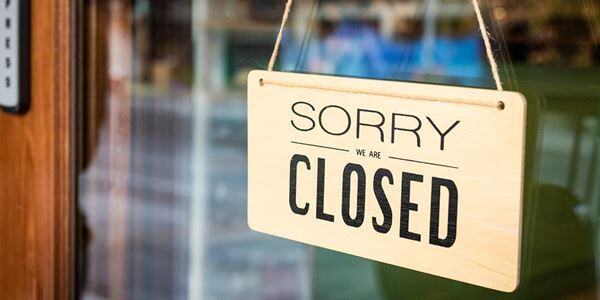 In a sign of how the economy has suffered during the coronavirus pandemic, a new report notes that nearly one out of every three small businesses in New Jersey closed this year.
As TheHill.com reported, "Harvard-based data project TrackTheRecovery.org estimated that 31 percent of businesses have closed down so far as of Nov. 9. This number is just above the national average estimated by the website." That number has likely grown as the country has faced a new surge of the virus.
The news comes as some the pandemic continues across the globe. With some states reporting a surging number of new cases, many businesses across the country are being affected.
Although there has been some positive news about an upcoming vaccine, plans for the roll-out haven't yet come to fruition meaning that the economy will continue to suffer for the near future.
Early on, New Jersey was one of the first states devastated by the pandemic and the state has seen its numbers rise once again in recent days. Governor Phil Murphy recently noted that a new shutdown is possible.