Top Dems say they won't meet with Trump's Supreme Court pick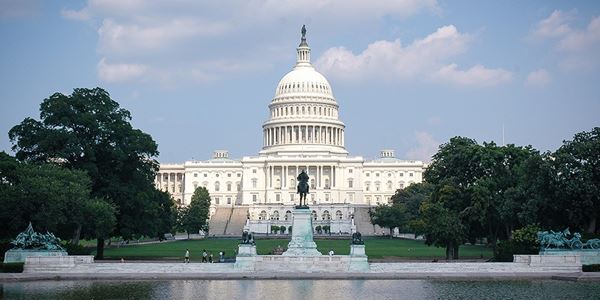 Top Senate Democrats are publicly stating that they won't meet with Supreme Court Justice nominee Amy Coney Barrett.
On Saturday, President Donald Trump officially nominated judge Amy Coney Barrett to the Supreme Court and only one day later, Senate Minority Leader Chuck Schumer officially stated that he wouldn't even meet with her. Schumer, who called the nomination process "illegitimate," isn't the only Democrat refusing this traditional meeting.
According to TheHill.com, two Democrats from the Judiciary Committee have closed the door on the possibility. The Judiciary Committee will be questioning the judge in only a matter of weeks. The Hill reports that "Sens. Mazie Hirono (D-Hawaii) and Richard Blumenthal (D-Conn.), two of the 10 Democrats on the panel, will not hold informational meetings with Barrett"
The Hill adds that "The meetings aren't required, but they are a tradition, and they allow for a senator to privately question a Supreme Court pick before a hearing."
After the death of Supreme Court Justice Ruth Bader Ginsburg two weeks ago, President Trump has pushed for the Senate to support his nominee. Many Democrats argue that the winner of this year's presidential election should select the next member of the Supreme Court.
The Senate confirmation hearings about the nominee are set to begin on October 12th.