Call the show at (888) 581-4140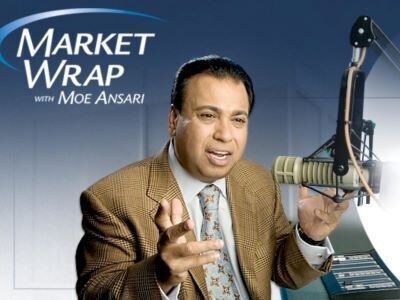 Market Wrap with Moe Ansari
Moe Ansari begins each Market Wrap broadcast with an analysis of the day's news from Wall Street and around the world, along with their implications for the financial markets. Daily, he summarizes the markets' activity —what happened and why— with detailed technical and fundamental analysis. Guest experts then join Moe for an informative discussion of the day's top financial news issues and assorted financial topics. And, of course, Moe welcomes your call-ins to answer your general financial and investment questions live on the show.
Show Links:
Sponsored By:
---
Moe Ansari has over 31 years experience in the financial markets. He is a highly regarded expert and the host of Market Wrap, a nationally syndicated radio broadcast. This experience has helped Moe in managing the investment portfolios of thousands of Compak Asset Management clients. His tenure in the financial markets have given him the background and instinct required to understand the global marketplace and its intricate inter-linkages. As a leading financial expert, his advice is sought nationwide, by individuals and corporations. His professional experience includes options trading, portfolio optimization, futures trading, mutual fund selection modeling and financial risk management. He is a nationally sought speaker and has conducted numerous financial seminars since the 1980s.
As the host of a national radio broadcast, Moe has access to some of the world's foremost experts in economic and finance. Moe's guests on Market Wrap include Dr. Milton Friedman — World Renowned Economist, Sen. Michael Crapo (R, ID) — Senate Budget Committee, John Bogle — Founder of The Vanguard Group, Pamela and Mary Ann Aden — Publishers of "The Aden Forecast" and Dean Baker — Co-Director of the Center for Economic Policy and Research.