Call the show at (888) 489-7723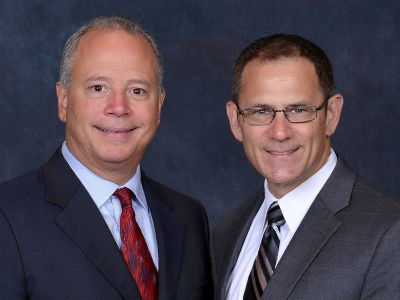 The Real Estate Guys
The Real Estate Guys Radio Show, hosted by Robert Helms and Russell Gray, is about helping you staying focused, motivated and informed, as well as, sharing great ideas, getting valuable perspectives and discovering great resources.
Show Links:
Sponsored By:
---
Robert Helms is the host and founder of The Real Estate Guys™ Radio Show. Robert has a diverse background in both real estate and media (you can tell because he has a "radio" voice). He was a high school and college radio DJ and later founded an audio production company which has worked with such notable professional speakers as Jim Rohn, Walter Sanford and Brian Tracy.
Born into a real estate family, Robert spent five years as the resident property manager for a multi-unit apartment building in California (one of the most difficult states in which to manage property). During this time, he acquired an enormous amount of practical property management "street smarts". For years, he taught a highly rated Landlord Boot Camp for newbie residential investment property owners. Along the way, Robert taught 4 years of college level real estate classes and has taught thousands of students. He is a highly sought after speaker on the subject of real estate and investing.
Robert also worked for 18 years in residential real estate brokerage with his father and business partner, Bob "the Godfather of Real Estate" Helms. Together, they were top producers and were recognized in the top 1% of the largest real estate chain in the world. The skills he refined in the areas of marketing, negotiating and relationship management serve him well in his daily business, as well as adding valuable perspectives to each broadcast and presentation.
Today, Robert is a professional real estate investor and developer. He has personally bought and sold real estate for his own account in eight states and five countries. He has been involved in development projects whose aggregate value exceed $300 million.
Robert brings a depth of real world experience, academic expertise, quick wit and high energy to each and every episode of The Real Estate Guys™ Show.
---
Russell Gray is Robert's sidekick on The Real Estate Guys™ Radio and TV Shows. Russ is a financial strategist with a background in financial services dating back to 1986. As a faculty member for the California Association of Realtors, Russ taught Real Estate Finance to Realtors® pursuing the prestigious GRI designation. He is a popular speaker and author.
Robert and Russ have co-authored the very highly rated book Equity Happens