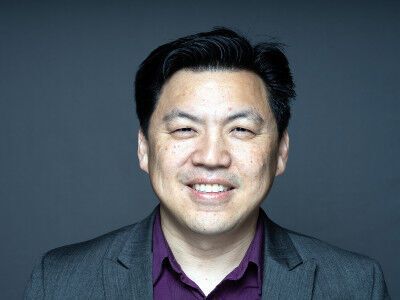 Each week. Discover the latest information on 'what's hot' in the digital world, best practices and big concepts for innovation, disruption and pivoting in the Silicon Valley. Silicon Valley Insider radio show and podcast features: Innovation | Cyber Risk & Security | Fintech & Blockchain | Cross - Border Business. Silicon Valley Insider airs Friday's at 1PM on 1220AM KDOW and Saturday's 10AM on 860AM KTRB The Answer, in the Silicon Valley and San Francisco Bay Area. Silicon Valley Insider also specializes in Emerging Technology | M & A | Regulations | Compliance | Crypto | Artificial Intelligence | IoT | Blockchain | Distributed Ledger | Enterprise | Entrepreneurship | Investing Less.
Show Links:
---
Keith Koo is a Founder and Managing Partner of Guardian Insight Group, a Technology Risk advisory services firm dedicated to identifying, assessing, controlling and mitigating the risks associated with doing business with technology companies and vendors such as: financial, blockchain, pricing/cost, cyber, information security, business resiliency, disaster recovery, regulatory and compliance. Keith also serves as a mentor and advisor to a number of companies, technology startups and incubators.
Before starting Guardian Insight Group, Keith was the Managing Director and Head of the Third Party Risk Management program for the Mitsubishi Financial Group (MUFG) and was responsible for ensuring that the Bank had the proper framework, policies and controls to meet regulatory standards for effective oversight of third parties/vendors.
Previously he held Senior Leadership roles at Cisco Systems, Hewlett Packard and other technology and financial service companies in Mergers and Acquisitions, Divestitures, Technology and Risk Management.
Keith holds a B.A. in Organizational Behavior from the University of California and advanced certifications from Stanford, the University of California, and George Washington Universities.