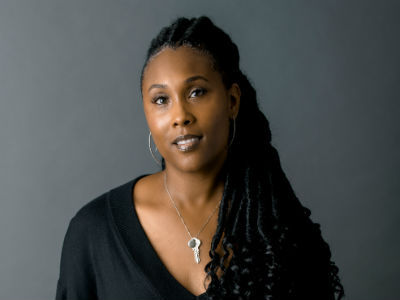 Tamika Ellsworth is a founding Realtor of EQ1 Real Estate, a boutique brokerage in Silicon Valley that is changing the face of real estate. Her unique show addresses "All things Real Estate discussed through the lens of Faith." Topics and testimonies that activate, educate and empower listeners to start their home-ownership journey. If you have faith in Him you can have faith in the Home-buying process! Equipping people of faith for the Home-buying process.
Show Links:
---
As seen on season 6 of the TV show, 'The American Dream', Tamika's passion for real estate echoes her love for a great success story! Tamika's award-winning, 16-year career in real estate started when she became a union 405 Carpenter in San Jose, CA. From building churches, orphanages, and homes for the homeless in Tijuana, Mexico, to volunteering with the peninsula Habitat for Humanity, she quickly understood that homeownership is an essential tool for generational wealth building.
In addition to building homes, she also taught women's builds workshops for Habitat for Humanity, which focused on educating women about different projects that are inexpensive and easy to do. Tamika is a founding Realtor of EQ1 Real Estate, a boutique brokerage in Silicon Valley who are changing the face of real estate. EQ1 ranked #1775 in Inc 5000's 2017 fastest-growing private companies in the US and #3212 in Inc 5000's 2018 list, as well as #9 on Silicon Valley Business Journal's 2018 Top Residential Real Estate firms list, all achievements that Tamika is proud to have been a part of. She's respectfully held the title of Grandmaster for 5 years straight through Bay East, ranking her within the top 10% of Realtors in the bay area.
Having come from a military family, Tamika became a Military Residential Specialist (MilRES) to serve our military families and assist Veterans with all aspects of their home buying needs. In addition to serving military families and veterans, Tamika recently became co-founder/partner of a black, professional woman's investment group, 'Her Legacy', which seeks to promote wealth and education through real estate, while revitalizing marginalized communities.